Awards and Testimonials
---
We openly welcome honest and constructive feedback from our customers. That's one of the reasons why we are trusted by academic and commercial institutions from over 80 countries, which has led to us gaining renegotiation from influential bodies such as the Institute of Physics. If you would like to leave us some feedback and be featured on this page, please send us your comments.
Our Awards
---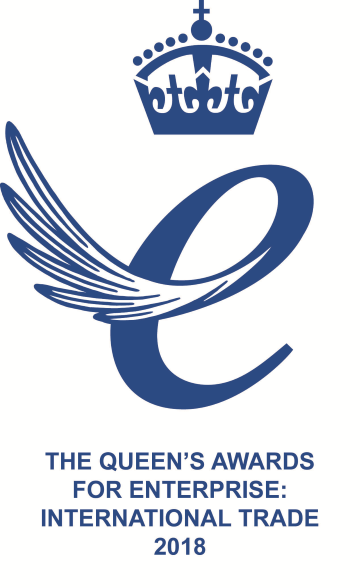 Queen's Award for Enterprise (2018)
Ossila was a recipient of the UK's most prestigious award for business performance – the Queen's Award for Enterprise 2018, awarded annually by Her Majesty The Queen. This award was in the category of International Trade, a recognition towards Ossila's outstanding continuous growth in international sales over the past six years. Serving a niche global market, Ossila has now exported to over 80 countries - with more than 80% of total turnover attributed to overseas sales. Following high sales growth in the USA, South Korea, India, and Germany, we have recently expanded our UK operations and manufacturing capacity, moving to larger premises and tripling our workforce over recent years. We also invest heavily in our own innovative research and provide industrial support to various academic collaborators.
Read more about Ossila's Queen's Award.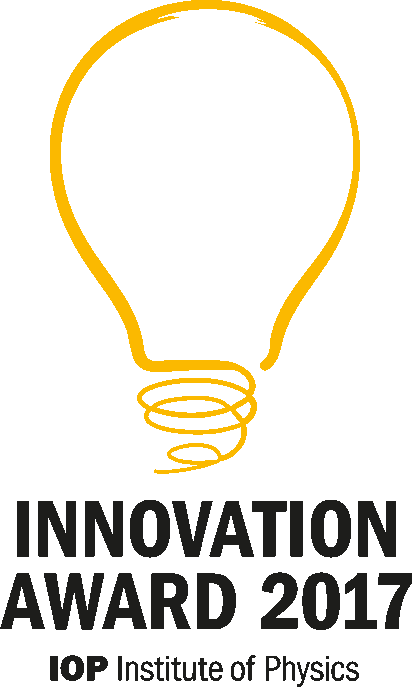 IOP Innovation Award (2017)
In 2017, Ossila won a Business Innovation Award from the Institute of Physics. This award recognises outstanding innovation and application of physics in industry, and the successful implementation of physics into a product or service. Specifically, we were awarded for the development of our Solar Cell Prototyping Platform – a coherent collection of substrates, materials, and equipment as part of a high-performance standard photovoltaic reference architecture. This platform enables researchers to produce high quality, fully-functional solar cells that can be used as a reliable baseline. It is perfect for students who are new to the process – allowing them to focus on their research instead of spending time sourcing materials from different suppliers.
Read more about Ossila's IOP Innovation Award.
Customer Feedback
---
We find Ossila's equipment very user-friendly and practical for our processes (solar cell research), and have used them since 2015. They provide good value for startups and SMEs, especially the consumables and equipment which are part of the Ossila Solar Cell Prototyping Platform
Dr Trevor McArdle - Senior Research Scientist, Power Roll
You can read the full Customer Case Study and watch a short video showing how Power Roll benefit from using Ossila's products.
We recently purchased an Ossila Spin Coater. Its compact size and vacuum-free system is ideal for our rather over-crowded laboratory, and it has enabled us to prepare a series of high-quality block copolymer thin films. The chucks make it easy to use different-sized substrates and we have programmed several spin cycles, which allows systematic variation of the copolymer film thickness with good reproducibility.
Professor Steve Armes FRS - Professor of Polymer and Colloid Chemistry, University of Sheffield
Ossila's pre-patterned substrates and compatible test equipment have enabled researchers to significantly increase the production rate of devices - and most notably, made possible the reliable comparison of data, ensuring consistency and accuracy.
Professor Natalie Stingelin - Professor of Functional Organic Materials, Imperial College London and Associate Editor, Journal of Materials Chemistry C
Ossila's products and well-optimised procedures have contributed to the education of students in Physics. With a modest investment, my student labs can be equipped with the necessary setup to allow students to fabricate their own OPVs or OLEDs. This provides a holistic approach in studying the photophysics of organic semiconductor devices.
Professor Pavlos Lagoudakis - Deputy Head of School for Research (Physics and Astronomy), University of Southampton
We used Ossila's substrates in some of our final year projects (both BSc and MPhys). The high quality and ease-of-use of Ossila's substrates allowed us to run several undergraduate projects, where the substrates are used as transparent electrodes to perform photoconductivity measurements from organic semiconductors.
Dr. Ali M. Adawi - Senior Lecturer in Physics & Astrophysics, University of Hull
Great products and service. Have already recommended to many people.
Dr. Gregory Welch - Assistant Professor in Chemistry, University of Calgary
Ossila have been an incredibly pro-active industry partner to the EPSRC-funded Centre for Doctoral Training in Photovoltaics (CDT-PV). They have provided expert training on the use of highly relevant software and technology to our cohorts of students, specifically on using the Python programming language with their Xtralien X100 Source Meter. Furthermore, they have proved a fantastic opportunity for our students to see exactly how to set up, operate and expand an SME. Ossila's involvement with the CDT-PV continues to broaden our students' horizons and increase their employability following their graduate studies. We look forward to their involvement in our training and projects.
Dr. Robert Treharne - Academic Manager, EPSRC Centre for Doctoral Training in Photovoltaics (CDT-PV)
Ossila provides high-quality materials and useful accessories.
Maciej Klein - PhD Student in Molecular Photophysics, Gdansk University of Technology
Ossila's components are of high quality, excellent consistency, and are readily available in sensible quantities. This means the only variables that change when we make devices are the actual variables we planned to study. This helps us push forward our fundamental research more quickly than we would otherwise be able to achieve.
Dr. Alan Dunbar - Senior Lecturer in Energy, University of Sheffield
Very convenient and products are of good quality. Quantities are appropriate for most applications.
Dr. Joseph O'Mahony - Principal Investigator, Nanotechnology Research Group, Waterford Institute of Technology
I greatly appreciate your website for giving such a clear and detailed explanation of spin coating theory. I am a newbie in spin coating application and your explanation is the best I have found so far. Great job!
Roziana Abdullah - Research Scientist (Nanoparticles), University of Adelaide
One of the things our research group works with is semiconductors and their applications in heterogeneous photocatalysis. My scientific initiative is to develop heterostructuresd thin films of Bi2O3/BiVO4. Ossila's spin coating deposition guide has helped me in the development of Bi2O3 thin films. It is a complete and informative guide.
Paulo Henrique Eleuterio Falsetti - BSc. Physics student from the NanoMA research group, based at IFSP - Campus Itapetininga in Brazil
It truly is wonderful that you have all of the necessary elements available!
Laurie Calvet - Research Scientist, Centre for Nanosciences & Nanotechnologies, University of Paris-Saclay
Wonderful company with reasonably priced products and so customer-friendly!
Shahriar Anwar, PhD - Research Scientist, School for Engineering of Matter, Transport & Energy, Arizona State University